Hello wonderful readers!
I have something exciting to do for today! And as you probably have guessed it from reading the title, I will be doing the Coffee Book Tag! I am so excited to actually do this book tag just because coffee/hot chocolate and books are two of my favorite things in the world!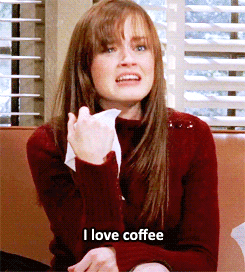 From what I know, this book tag was created by BangadyBangz and I recall watching it long ago from his channel and really wanting to do it. I also saw Katytastic, Jessethereader, and a lot of my favorite booktubers do this tag. BangadyBangz video will be attached below just so I could probably save you the time of searching for it because you may be as lazy as me and just so you could find yourself a probably new favorite booktuber!
I am also thankful to my good friend Dorothy from Not that Girl from Oz for tagging me to do this tag and for making me more determined to actually do this! Haha. Go check out her blog, it's absolutely wonderful!
Basically, there will be 8 questions that somehow relates coffee and hot beverages to books.
Without further ado, let's begin!