Hi Readers!
So I've recently finished All We Have is Now by Lisa Schroeder, and luckily, I got the chance to interview her!
Oh, and also, I've recently reviewed Ms. Lisa's book, click here.
I loved All We Have is Now and so I am very excited for this interview! Also, this will be my first ever author interview! Yay!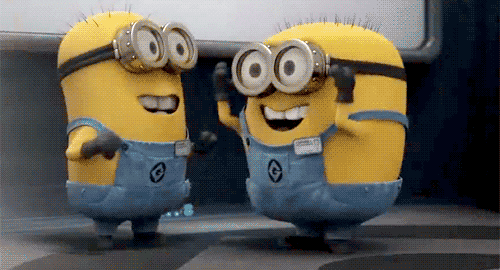 About the Author:
Lisa Schroeder is the author of over a dozen books for kids and teens, including the YA novels I HEART YOU, YOU HAUNT ME and ALL WE HAVE IS NOW and the middle grade novels IT'S RAINING CUPCAKES and MY SECRET GUIDE TO PARIS. She loves tea and cookies, flowers, family hikes, books and movies that make her laugh and cry, and sunshine. Living in Oregon, she doesn't get nearly enough sunshine, but the hikes are amazing. You can visit her online at www.lisaschroederbooks.com or on twitter at @lisa_schroeder.
Reach the author:
Website * Facebook * Twitter * Instagram * Goodreads
Author Interview:
1.
What is your favorite color?
2.
What is your favorite film?
3.
Pizza, Ice Cream, or Salad?
4.

What is your favorite season?
5.
What are your hobbies besides reading and writing?
Baking, watching TV/movies, hiking, traveling.
6.
When you have less than a day left, what would you do?
(See the reference? Haha!)
:) I'd try my hardest to get to Paris - I've never been and it's my one BIG dream!
1.
I see a lot of book references in your book, what is your favorite book of all time?
TO KILL A MOCKINGBIRD by Harper Lee.
2.

Who is your most favorite author?
I have so many favorites, it's impossible to narrow it to even three.
3.
What genre do you like most?
Historical or realistic/contemporary.
4.
What time of the day and where do you like to read most?
Summer - after lunch on the patio; Winter - in my cozy bed before drifting off to sleep.
1.
In a different way (than the synopsis), describe and introduce your book to new readers.
Two teen runaways spend their last 24 hours helping people's wishes come true.
2.
What inspires you to write books? What inspired you to write All We Have is Now?
I'm inspired by a lot of things - songs, bits and pieces of movies or books, news stories, conversations overheard. This book was inspired by a memory I've carried around for a long time. In high school a teacher had us sit in a circle and say what we would do if we only had 24 hours to live. It got emotional fast, with people crying as they thought about family and/or friends they hadn't seen in a long time. And I wondered, so what if you have mixed feelings about your closest family members - what happens then? That was one of the things I wanted to explore in this book.
3.
You have a lot of very interesting characters in your novel (All We Have is Now). Who is the closest to your heart? Why?
I love Vince. He has a big heart, and I just really love that about him.
4.
Your book mainly talks about the wishes in your last day. Was one of the wishes mentioned in the book yours? Or to someone close to your heart?
5.
How would you introduce Vince and Emerson to readers who haven't read the book?
They're kids who have been through some hard stuff, and maybe they've made some mistakes and have some regrets, but they're doing the best they can, and when push comes to shove, they show the world that kindness matters, and if you don't give up, you *will* find people who appreciate who you are.
6.
What would you like to say to your fans all over the world, especially here in Philippines?
Hi you wonderful country, you! One of my best friends in elementary school was Filipino and her family was one of the most gracious families I've ever met. They were always so kind to me, and never made me feel bad about not wanting to try the octopus they loved to eat, haha. I'd love to visit someday - I hope I can.
7.
Finally, what advice/tips would you give to aspiring writers, like myself, in publishing novels and all?
And so that's it! Thank you for reading my post!
Thank you to Ms. Lisa for giving me an ARC of her book and for allowing me to interview her. I'm truly grateful!
I had fun! Did you? Feel free to tell your opinions on the comments!
Also, don't forget to check out All We Have is Now and more of Ms. Lisa Schroeder's books! She's a kind person and writes wonderful books!
Thank you and I will see you guys with another post that will be out very soon!