Today, another bookstore will be featured.
And I am very excited for today's post, as this post will feature an 'actual' bookstore and not an online one! This will be my first time to do so!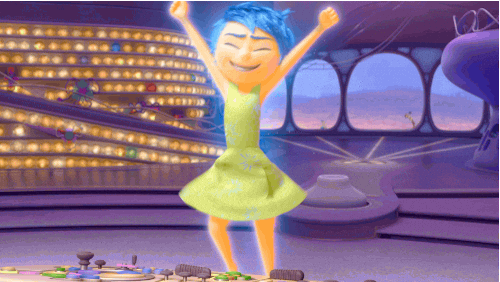 Let's begin!
P.S. Be prepared for a lot of pictures! Haha.
So last August 21 (I know, it's a long time now), me and my family had a three day vacation at Baguio City.
Having been there for many times already, I have realized that I was only able to visit National Book Store SM Baguio to buy books. I, then, asked my friends over at Pinoy Book Freaks United to recommend some bookstores or book related places at Baguio. They recommended many other bookstores, but Mt. Cloud Bookshop got my attention the most. I researched about the place, and asked my mom to give me a ride over there. Then, I was able to visit the place.
About the Bookstore:
Mt Cloud Bookshop was opened in August 2010 by Baguio born sisters Padma and Feliz Perez. It was a long-time collective dream of the family to run an independent bookshop in Baguio City, inspired in part by Cecile Afable's Ato Bookshop and Gallery, and Jorge Arago's Angel's Trumpet. Both bookshops were once havens for intellectuals and artists alike.
Mt Cloud's selection presents a wide spectrum of Philippine literature and scholarly work. The titles on the shelves vary from popular reads to rare finds. Although Mt Cloud is 80% Filipiniana, we also carry a few choice books from foreign publishers. The bookshop is a great place to discover independent authors or the fine work of small publishing houses. A special section is dedicated to books on Northern Luzon, including works of writers who have lived in Baguio.
In Mt Cloud Bookshop, a reader might find books remembered from childhood or from lifetimes away and choose to sit, read and draw memories from these books. The bookshop is a portal to the wilderness and landscapes of literature, history and social issues. At the same time, it is a labyrinth, encouraging and leading readers to move inward in silence, into the many worlds tucked away in our shelves and selves.
Mt Cloud Bookshop evokes a sense of Baguio as home, and we hope you feel that when you walk through our doors. We exist for those who know the wild beauty of books, who hold them as though they are about to come alive. We exist for those that open books and inhale deeply, as though the book was giving them new life. We can't imagine a life without books, and if you can't either, then we exist just for you, too. Come visit and discover the rest of our story and all the other stories waiting in the bookshop.
10:30AM - 8:00PM Daily
Mt Cloud Bookshop, Casa Vallejo, Upper Session Road, Baguio City 2600
They're just a stone's throw away from the Session Road rotonda!
Telephone: (+63) 74 424 4437
Email: queries@mtcloudbookshop.com
Review:
I am very glad that I've visited the bookstore. It offers a different ambiance then most bookstores do. I'm gonna try my best to break down my thoughts so that you could understand me more. Hopefully, this would be the reasons why you'd be thrilled to visit the place!
1.

The bookstore offers a wide variety of wonderfully selected books!
From children's books to comic books, they have it. Having mentioned, Mt. Cloud Bookshop offers books you probably have never seen before. I find it fascinating that they offer books mostly from indie authors, small publishing companies, and local Filipino authors. It brings pride to our country. Visiting the place, I have learned a lot and seen a lot of new books that people probably have never heard of. The bookstore will make you bring home books you fell in love with first sight!
Children's books from Mt. Cloud Bookshop.
2.

The bookstore has a warm and nice ambiance.
Emphasizing the 'warm' that time because it was raining back then. The bookstore is different from the usual NBS and Fully Booked style. They made the place look more than just a business. That's nice because they built the bookstore primarily for the purpose of reading, not for the sake of money. Their style or design was beautiful. I do wish tho, that they would be able to expand into a larger place soon but the bookstore can stand as it is. I am really amazed on how it has unique designs and structure.
3.

The bookstore has finely selected displays and shelves.
Of course, this can't be left out! This factor is one of the things you'd notice when you visit the store. They have homely lamps. They also have creative paintings and labels. They also have these antique-like cool display things. Plus, they have nice shelves!
Top shelf with 'unique' displays.
4.

They don't just sell books!
You read that right. Well, aside from mangas and comics, they also sell t-shirts, bookmarks, planners, stationary items, and more!
5.

They people in the bookstore are very nice!
They are very approachable. They never forget to smile! They also have this book subscription that I think is very handy for us readers! Their subscription, tho, is based on what books we like, and the books are made by Filipino authors! They are very lovely people.
I loved the bookstore! All in all, I would recommend it to you guys! Please do pass by, when you visit Baguio!
My Haul:
Overall, I got two books, a planner, and bookmarks!
I got this cool weekly planner!
I bought "Ma Me Mi MuMu!" by Jomike Tejido. I know this a children's book. But. Just. Don't judge me, okay?
This is "Light" by Rob Cham.
And, I also got these bookmarks!
Even tho it's not much, I enjoyed sharing them with you guys!
--
So that's it for today's post! I had fun creating this one! It's filled with pictures!
Hoping that I shared something to you guys and introduced you to another great bookstore!