~ Welcome to Day 20 of #29DaysWithLuigi ~
For today, I'll be sharing to you my reading wrap-up for the wonderful month of March.
I was really surprised on how much I was able to read last month considering that this month held my last quarterly exams in school and I celebrated my birthday as well. Overall, all of the books I've read was amazing and I loved them! March was a whole lot better than the 1st two months of the year.
During the stressful and very exciting month of March, I was able to read 4 books - specifically, 3 novels and a novella.
The first book I read last month is Glass Sword by Victoria Aveyard.
I have actually posted my full review yesterday, I'll be linking it here.
I gave this book a 4 out of 5 stars. I quite liked it and it surely did make me want to go on with the series.
Glass Sword by Victoria Aveyard is a great sequel, overall. It had amazing new characters and mind blowing scenes. It was not better than the 1st book partially. In terms of great plot twist and breath-taking revelations, I liked the 1st book better. In terms of characters and their abilites, the 2nd book was amazing. This was a great bridge to the series and I think and hope that the series would develop more as it goes on.
The second book I read last month Diary of A Wimpy Kid by Jeff Kinney.
I know, I know. You may have been wondering 'why?'. I myself am not sure why I picked this book up. I actually think I've read this book many years back, but it was more of an childish read. I am not sure, I just read the first page then ended up finishing the book, lol.
It was great and cute. It was very honest and I liked it. I find myself on some of the events on the book which kinda made me continue reading it. As you may have noticed on my Summer TBR, I do have plans on continuing the series. I just loved it and thought of why not finish the whole series that I have on my possession.
Now, I didn't much focus on the literature aspects of the book, I just rated it on how I liked it. I gave it a 4 out of 5 stars.
The third book I've read last month was actually a novella from the Red Queen series entitled Queen Song by Victoria Aveyard.
This novella focuses on Cal's mother, Queen Coriane. It focuses on how she lived, how she became queen, and how she died. I found this book very interesting and I liked it. It was very touching and heart warming on the family aspect of the book.
I gave this book a 3.5-ish stars or 4 stars (still not sure, haha) out of 5 stars.
The last book I have read this month is the 3rd book on The Guardians Series entitled
Toothiana: Queen of the Tooth Fairy Armies
by William Joyce.
This book is amazing. It is such an interesting book and I loved it very much. We follow the Guardians as they interact with Toothiana who has a very interesting history and background. I loved this book, it added much more excitement to the series and I cannot wait for the 4th and 5th book. William Joyce has never failed me, yet.
I gave this book a 4.5 stars, leaning more to the 4 stars, out of 5 stars.
And that is it for my March Wrap-up! I've read great books this month and I am very happy about them.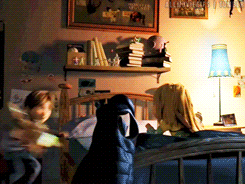 I am very happy with my reading track now! Wheww. I hope to read a ton of great books this summer.
I will have another post up soon!