For today, I'll be posting a Waiting on Wednesday! It's basically a bookish event/meme, hosted by Breaking the Spine! The idea behind it is you post an anticipated book every Wednesday!
As I've recently finished The Rose Society (click here for the book review), for today I'll be talking and anticipating the third and final book to The Young Elites trillogy, The Midnight Star!
Let's begin!
Details:
Title: The Midnight Star (The Young Elites #3)
Author: Marie Lu
Number of Pages: 416
Genre: Fantasy, Science-fiction
Publisher: G.P. Putnam's Sons Books for Young Readers
Release Date: October 11, 2016
Format: Hardcover
Price: $18.99
*Prices may change due to different sales/offers.
*I am NOT paid for endorsing these sites.
Synopsis:
The thrilling finale to the New York Times bestselling Young Elites series from "hit factory" Marie Lu.
There was once a time when darkness shrouded the world, and the darkness had a queen.
Adelina Amouteru is done suffering. She's turned her back on those who have betrayed her and achieved the ultimate revenge: victory. Her reign as the White Wolf has been a triumphant one, but with each conquest her cruelty only grows. The darkness within her has begun to spiral out of control, threatening to destroy all that she's achieved.
Adelina's forced to revisit old wounds when a new danger appears, putting not only Adelina at risk, but every Elite and the very world they live in. In order to save herself and preserve her empire, Adelina and her Roses must join the Daggers on a perilous quest—though this uneasy alliance may prove to be the real danger.
Bestselling author Marie Lu concludes Adelina's story with this haunting and hypnotizing final installment to the Young Elites series.
About the Author:
Marie Lu is the art director at Online Alchemy, a video game company, and also owns the children's brand Fuzz Academy. She was first inspired to write Legend while watching Les Miserables one afternoon, and wondered how the relationship between a famous criminal vs. a prodigious detective might translate into a more modern story. She graduated from the University of Southern California in 2006 and lives in Los Angeles, California.
Website * Facebook * Instagram * Twitter * Goodreads
My Initial Thoughts:
I AM DYING TO GET MY HANDS ON HIS BOOK! I am beyond excited! I cannot wait for this magnificent book!
Cover-wise, this one is amazing! I love the colors! I also love how all the covers in the trilogy kind-of is in the same variety of a color. It's kinda in the blue-ish side and I absolutely adore that! Although I was a bit skeptical at first because it kinda stepped out in the theme of the first two books. Like the first and second books were more of the sky-ish vague background, this one's a bit of galactic looking, it kinda looked like it was not a part of the trilogy. Nonetheless, after some thinking and contemplating, I think that this cover would look great beside the first two covers. It looks amazing and I am really intrigued on how this very detailed cover would relate to the story surrounding the book.
Now, about the synopsis, I think that the revelations in the second book, The Rose Society would play a lot of part in the third book. Particularly, Raffaele's discovery on how in danger elites are. Although I feel like there's something more, let me correct myself, I am sure there's something more. And I am very excited and interested on how this 'quest' affects all of them that it would require Adelina to work with the daggers, again.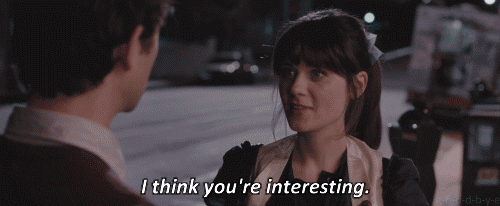 What I am as equally interested about too is how the characters would develop in this finale. I really hope that Magiano gets the attention he deserves! I'm also hoping for some good things in favor of Sergio because he was a very interesting elite. Violetta, is a character I hate to see get hurt. The last scene from The Rose Society was heartbreaking and I kinda wish not see more but am expecting to see so. I mean, it's Marie Lu people. Marie Lu, the author known for breaking hearts in a dystopian/sci-fi book. I am also looking forward to how Adelina will handle things and all. I am though expecting for Gemma's return. I mean, I am probably insane but I just have this feeling she's gonna appear again? I mean what if she's not dead and asked for a sea-creature's help? I'm just probably trying to make myself feel better after Gemma's 'supposed' death. But I'm looking forward on how Marie Lu will take her characters in this finale since I was quite surprised on how her characters turned out to be in the second book.
What I'm expecting? A lot of good and painful things to happen, considering how amazing the second book went, Marie Lu doubled my expectations for the third book. Although, I think she'll still be able to surpass that, let's be honest here.
What else to say? I AM FREAKIN' EXCITED FOR THIS BOOK! I cannot wait! Another brilliant trilogy will end and I am both happy and sad! Are you excited? What are your thoughts about this book? Let's talk about that below!